Commercial Drywall Contractors Erie, Pennsylvania
Erie Drywall specializes in residential drywall services as well as commercial drywall services. Through our decades of experience, we've learned what it takes to successfully complete commercial projects big and small. Whether it's a simple repair, or you need walls put up for a new building of office, we've done it all.
Erie Drywall is your top choice for wallboard repair and installation work. Our legacy has been built on providing high-level customer service along with expertise in all things drywall and interior construction for all types of structures and properties.
We're not in the business of being a "good enough" drywall contractor — we're completely about making sure your next drywall repair or installation job is done to your satisfaction and at an affordable cost.
Repair Services
From simple drywall patching jobs to full-on sectional repairs, we have decades of experience helping customers with drywall repair in Erie County.
Installation Services
Whether you're expanding, remodeling, or building something new, our skilled and intensely trained contractors can handle all your drywall installation demands.
Ceiling Repair Services
A damaged ceiling can lead to big-time problems and safety concerns for you, your employees, and visitors. Call Erie Drywall and let us handle your next ceiling repair job.
GET A FREE ESTIMATE!
Why hire Erie Drywall for your business project?
To be sure, there's no shortage of commercial drywall pros in our coverage area in and around Erie. So why choose us to help with your next job? Here are a few reasons:
We provide quick and free quotes that are always accurate
Customer satisfaction Is our top priority.
Our reputation is built on trust and satisfaction.
We get the job done right the first time.
Our low-cost rates keep money in your pockets
We work closely with your business throughout the process to make sure we meet your budget and needs.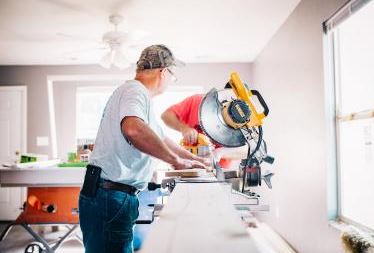 Our Coverage Area
Our local drywall company operates in the heart of The Bay City. Although Erie is our home, we provide drywall service to many surrounding communities and townships as well. They include:
North East
Harborcreek
Wesleyville
McKean
Waterford
Edinboro
Fairview
Girard
McLane
Avonia
Millcreek Township
Lawrence Park
Lake City
and more!