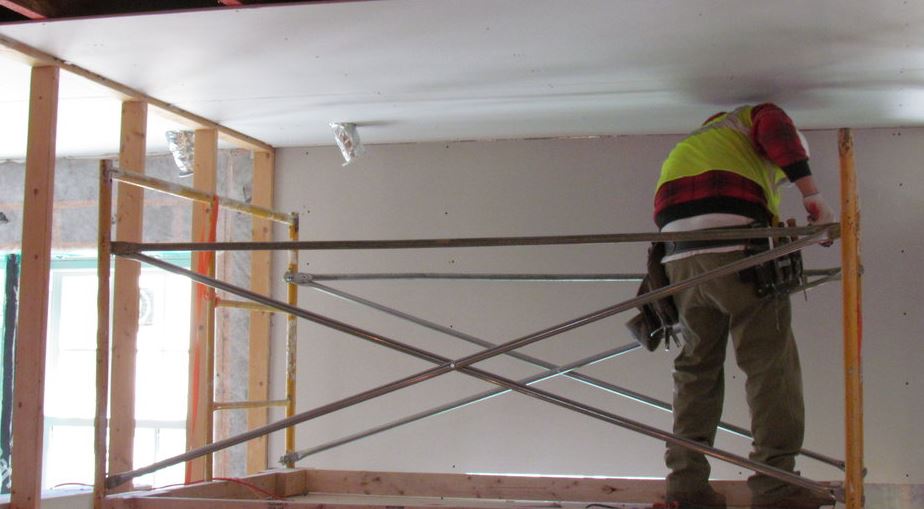 Popcorn Ceiling Removal Erie, Pennsylvania
There might be a day when popcorn ceilings are popular once again. But that probably won't be any time soon.
You can wait it out or, better yet, get rid of that hideous texture that grandma and grandpa lived with back in the day.
Our trusted drywall professionals have seen a popcorn ceiling or two. Residents of Erie were fond of them in the olden days.
We remove every last kernel with stealth accuracy and precision to get your home or commercial office space looking like it belongs in the 21st century. We can also assist you with any number of drywall and painting projects if you're in the renovation or building phase.
Simply contact us today for a free and accurate estimate. We're friendly, professional, and affordable, and look forward to speaking with you soon.
GET A FREE ESTIMATE!
Why hire Erie Drywall for your ceiling restoration project?
There are tons of contractors in Erie County, Pennsylvania that would be happy to scrape away the unsightly popcorn texture off your ceilings. Some of them even have okay reviews on Google, Yelp, Angie's List, and Home Advisor.
So why pick us for the job? Here's why:
We deliver honest and transparent quotes
We leave your property looking spotless after we're done
We're not finished until you're completely happy with our work
Our prices are fair and keep money in your pockets
Our contractors are fully licensed and insured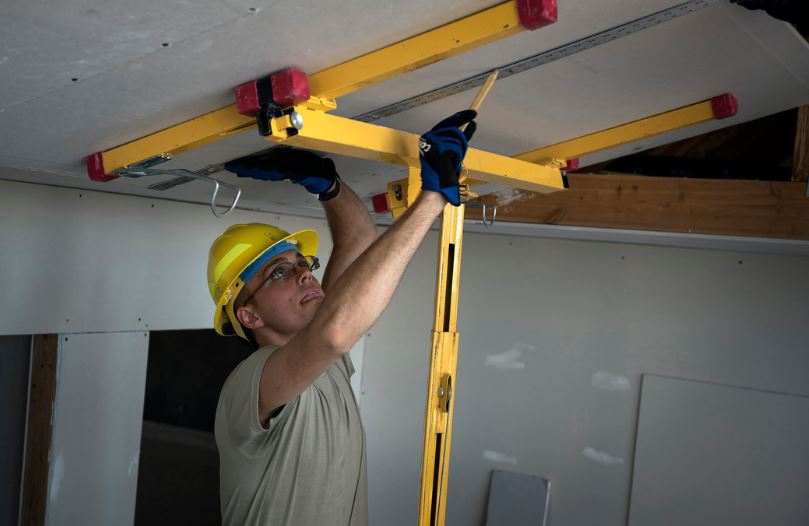 We banish outdated acoustic ceiling textures
Removing popcorn can be a DIY job if you feel safe climbing a ladder, scraping the ceiling to your arms are heavy and tired, and then adding a few coats of drywall mud. It usually take several hours that you could be spending having more fun.
If you would like your ceiling to be perfectly flat and smooth, the last coat of mud needs sanding and a careful touch up. Sounds like a hassle, right?
Oh yeah, you also have to make sure the texture does not contain any asbestos. If your home was built prior to 1980, there's a good chance there's asbestos. You don't need to be told that it can cause serious health problems for you and your family. You may need an asbestos test and removal service before getting to work.
We're properly licensed and experienced. We can help you navigate your project easily and affordably.
Reach us at your convenience for more information and to learn about our service options.
Our Coverage Area
Our expert drywall crew operates in the heart of The Bay City. Although Erie is our home, we provide drywall service to many surrounding communities and townships as well. They include:
North East
Harborcreek
Wesleyville
McKean
Waterford
Edinboro
Fairview
Girard
McLane
Avonia
Millcreek Township
Lawrence Park
Lake City
and more!