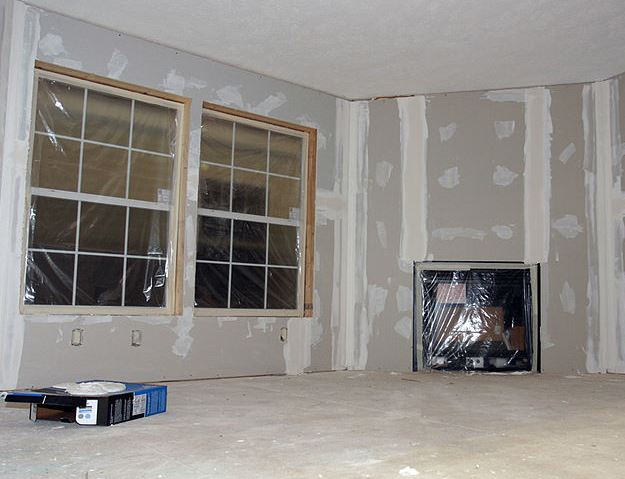 Residential Drywall Contractors Erie, Pennsylvania
Erie Drywall specializes in residential drywall services as well as commercial drywall services. Through our decades of experience, we've learned what it takes to successfully complete any drywall task. Whether it's a simple repair, or you need walls put up for a new or revamped house, we've done it all.
Erie Drywall is your premier home services contractor. Our legacy has been built on providing high-level customer service along with expertise in repair, installation, and renovation for your dwelling.
We're not in the business of being a "good enough" drywall contractor — we're about making sure your next project is done right the first time and at an affordable cost.
Home drywall repair
From simple patching jobs to full-on sectional repairs, we have decades of experience helping customers with residential drywall repair in Erie, PA.
Residential drywall installation
Whether you're expanding, remodeling, or building something new, Erie Drywall can handle all your residential drywall installation demands.
Residential ceiling work
A damaged ceiling can lead to serious problems and safety concerns. Call Erie Drywall and let us handle your next ceiling repair job.
GET A FREE ESTIMATE!
Hire our top-rated professionals in Erie County
Believe it or not, there is a lot that can wrong on a DIY drywall project. If you're not sure what you're doing and watching instructional videos on YouTube as you go, you might end up costing yourself hours of time and hundreds of dollars.
Sure, on the surface, repairing or installing sheetrock and applying coats of drywall mud doesn't seem all that difficult. But hanging and finishing drywall takes a fair amount of precision, skill, knowledge and experience.
If it's not done right, your walls and ceilings will look shoddy. You'll be wishing you just called a professional in the first place.
Even cheap or amateur contractors can fail miserably at the job. Call us because we deliver professional finishes that are smooth, attractive and without blemishes.
We take our time, do the job right, and our job is not complete until your 100% satisfied.
Here are a few good reasons to pick our fully licensed and insured professionals:
Quick & Free Drywall Quotes
Customer Satisfaction Is Our #1 Priority
Our Reputation Is Built On Trust & Satisfaction
We Get The Job Done Right The FIRST Time
Our Coverage Area
Our company operates in the heart of The Bay City. Although Erie is our home, we provide drywall service to many surrounding communities and townships as well. They include:
North East
Harborcreek
Wesleyville
McKean
Waterford
Edinboro
Fairview
Girard
McLane
Avonia
Millcreek Township
Lawrence Park
Lake City
and more!